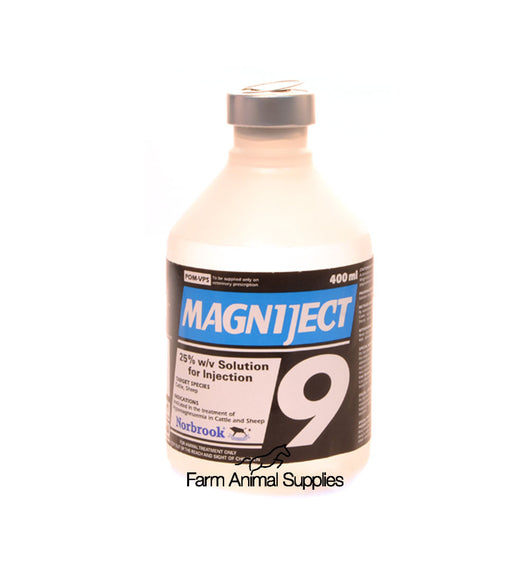 Magniject no. 9 - 400ml
Regular price £7.00 +VAT Sale
<!– add metadata –>
Magniject is indicated in the treatment of hypomagnesaemia in cattle and sheepBy subcutaneous injection only. Cattle: Up to 400mlSheep: Up to 75ml
POM-VPS (PML) Product Information
By ordering this item you confirm that you are the owner or keeper of livestock. We can only supply this product to the United Kingdom.
Important - Veterinary Medicine Regulations 2005
If your order contains a PML or POM-VPS medicine you may receive a telephone call so that we can confirm the order. Please ensure we have your contact details, a mobile telephone number is always helpful. We reserve the right not to supply any medicine at our own discretion.