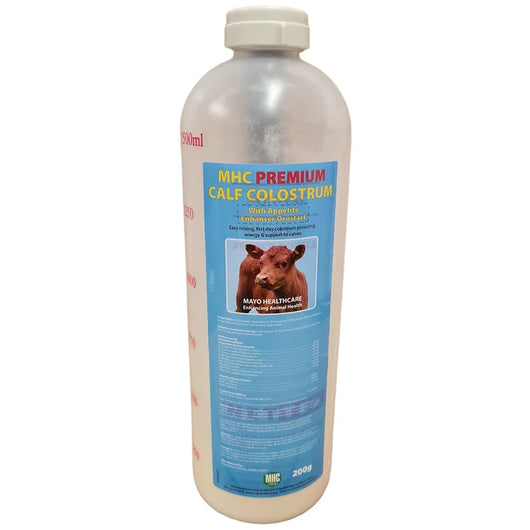 Mayohealthcare Premium Calf Colostrum
Regular price £13.00 incls. VAT Sale
<!– add metadata –>
CALF COLOSTRUM is a complementary, easy mixing Premium colostrum for calves.
Appetite Enhancer Orostart
Easy mixing
 COMPOSITION
Contains:
Bovine Whey
Proteins
Vitamins
 FEATURES / BENEFITS
High IgG Colostrum
Benefical Bacteria
Energy Boost
Ready to Use Dosing Container.
 APPLICATION GUIDELINES
| | |
| --- | --- |
| Calves | 1 Dosing container with approx. 500ml of warm water |
Feeding should be carried out as soon as possible after birth and ideally within the first 2 hours. 200g of Calf Colostrum with approx. half a litre of warm water, mix well and make up to 1 litre with further warm water.